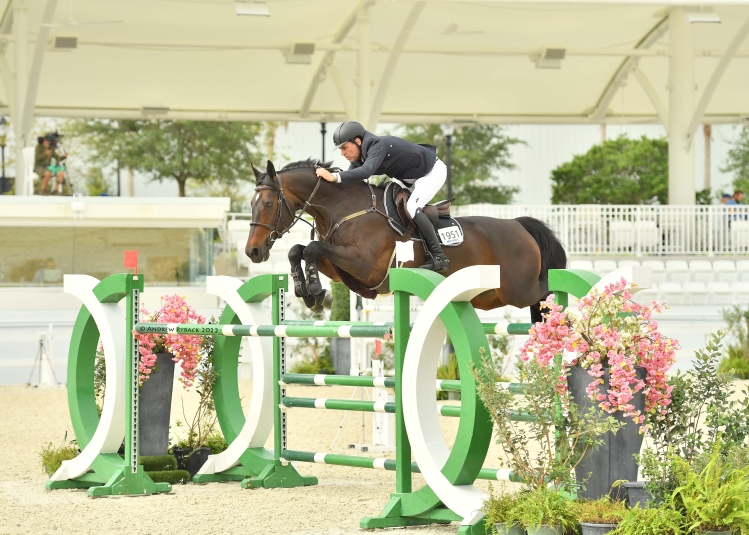 Ocala, Florida, USA – August 11, 2022 –Feature class action during the final week of the 2022 USEF Summer Series at World Equestrian Center – Ocala opened today with the $30,000 C. Jarvis Insurance Welcome Prix. FEI Level IV course designer Guilherme Jorge (BRA) built the first round track that allowed for a competitive jump-off, but it was Santiago Lambre (BRA) and his own Dingeman the earned the lead in the victory gallop.
An international list of 45 contenders representing 15 different nations took to today's first round track with an even 20 delivering a clean round. In the jump-off it was Brazil, Columbia and the United States that battled it out for the top prize.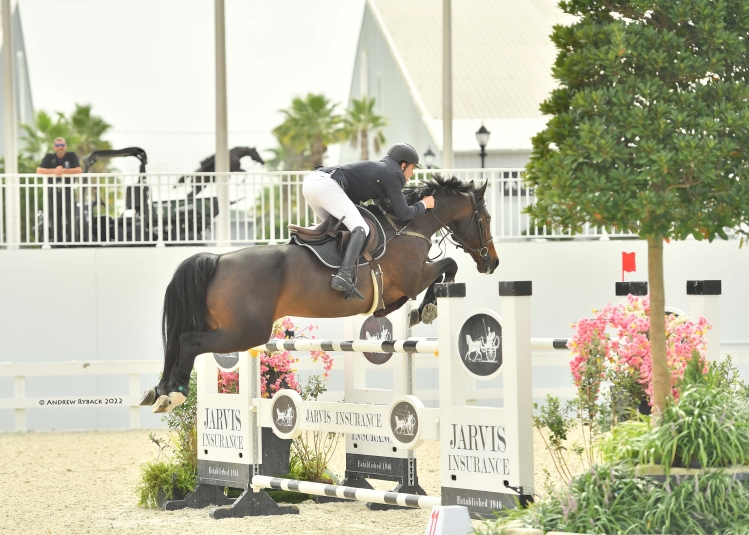 Santiago Lambre (BRA) and his own Dingeman entered the WEC Grand Arena toward the end of the order, yielding an effortless first round well within the time allowed of 78 seconds.
"I was able to watch other competitors in the jump-off and I had already been in the jump-off with my other horse [Cetano Van Aspergem Z], but had a rail at the combination. I watched the current leader, [Juan M Gallego Martinez] and he was very fast, so I knew I had to take all of the risks," said Lambre. "Dingeman is very careful through the combinations, so I knew I could be fast there and he was quick everywhere else."
Lambre and the speedy 14-year-old Royal Dutch Sport Horse (Dutch Warmblood) gelding (Nintender x Darnels) flew through the finish stopping the clock at 37.582 seconds, to snag the lead.
"Dingeman deserved this win. He has been knocking on the door recently, but today he proved his talent," remarked Lambre.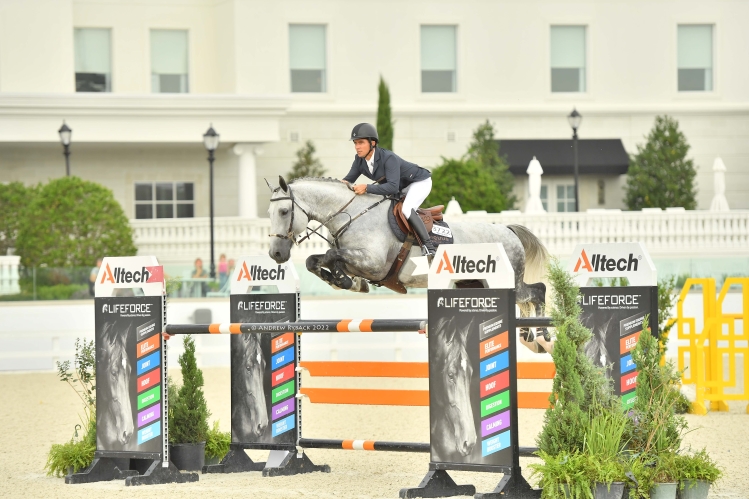 Juan Manuel Gallego Martinez (COL) and his own nine-year-old Swedish Warmblood stallion Carneol L found the second fastest jump-off time of 37.713 seconds for the red ribbon.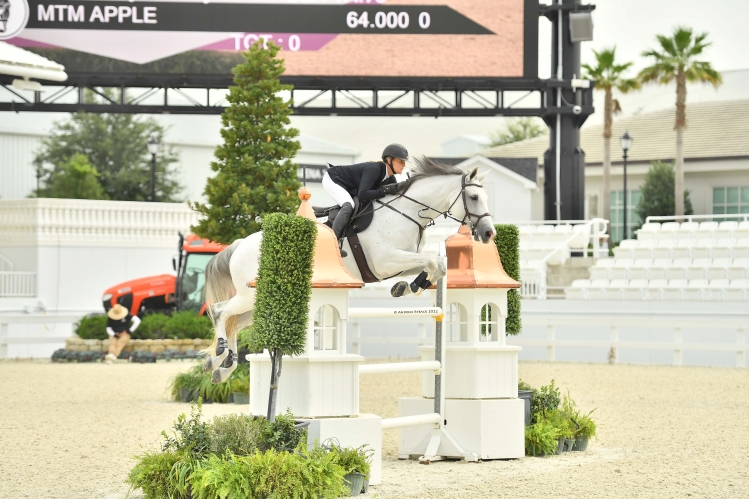 Third place was secured by Tracy Fenney (USA) and MTM Farm's MTM Apple. Fenney and the 11-year-old Danish Warmblood mare (Favorit Ask x Willemoes) raced around the jump-off track in 38.253 seconds to round out the top three.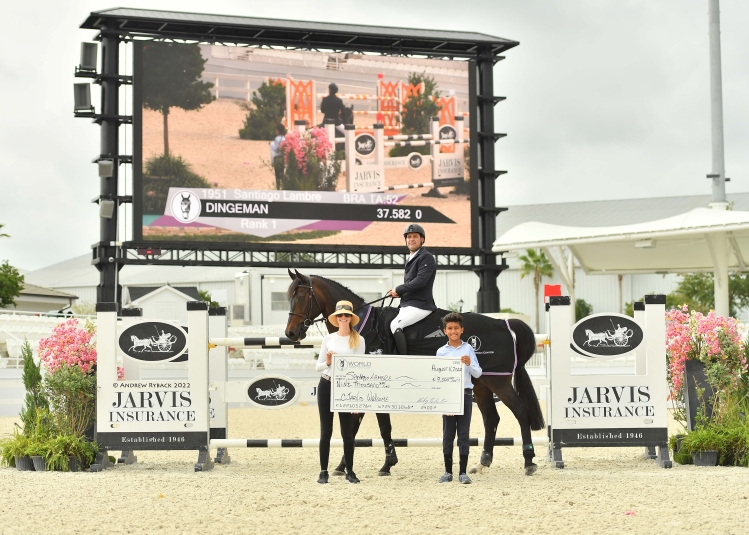 Final Results – $30,000 C. Jarvis Insurance Welcome
1) Santiago Lambre (BRA) & Dingeman, Santiago Lambre – 0 | 0 – 37.582
2) Juan M Gallego Martinez (COL) & Carneol L, Juan M Gallego Martinez – 0 | 0 – 37.713
3) Tracy Fenney (USA) & MTM Apple, MTM Farm – 0 | 0 – 38.253
4) Luis Sabino Goncalves (POR) & Amstrong de Moyon, Sigma Stables LLC – 0 | 0 – 39.523
5) Juan M Gallego Martinez (COL) & Double O Seven 111 Z, Juan M Gallego Martinez – 0 | 0 – 40.230
6) Sharn Wordley (NZL) & Mick Jagger, Sharn Wordley – 0 | 0 – 40.710
7) Hector Florentino (DOM) & ABC Quantum Cruise, Wyndmont Inc. – 0 | 0 – 40.863
8) Luis Larrazabal (VEN) & Sligo Balou Boy, Luis Larrazabal – 0 | 0 – 41.481
9) Hector Florentino (DOM) & Meadowvale Cruise, Wyndmont Inc. – 0 | 0 – 41.719
10) Vicente Guillen (VEN) & Cornut GP, Rafael Celis – 0 | 0 – 43.027
Source: Press Release from World Equestrian Center
Photos: © Andrew Ryback Photography
---